So it all started watching a road test of the 620R, which looked like an awful lot of fun. I then had a look and saw these going for just under 60K 2nd hand which seemed well over priced and said to myself "I bet I could build one for much less than that".
The next thing was to have a look at a chassis for the build.
Found a suitable chassis, hired a van and picked it up.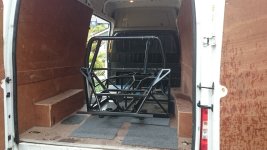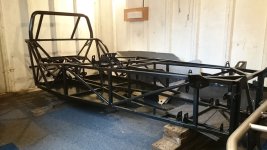 I spent a good while thinking about which engine to use and thought about the Duratec or Zetec with a turbo charger or supercharger to match the performance of the 620R but I wanted to use a pair of ITBs rather than a plenum. The induction noise sounds fantastic and a N/A engine would be far more simpler, more reliable and lighter.
The main focus is to keep the weight off. On the RR the Freestyle was 500Kg and that is what I am hoping for again with the 7.
I found a local scrappy with an ST170 engine so seemed like a good choice.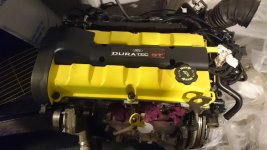 Fitted the steering rack as one of the 1st jobs. Poly mounts to keep the weight down.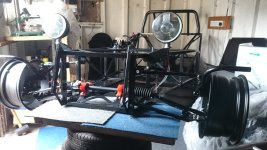 The Sierra front callipers are too heavy so designed a bracket on Inventor to mount some Elise callipers. Some good weight savings here and better stopping power.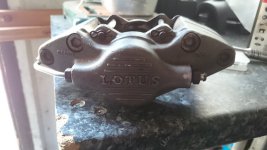 Mondeo V6 discs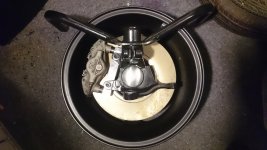 Callipers and discs fit nicely under those 15s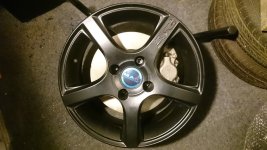 Going to have to fit the awful halogen lamps because the IVA manual says you need a wash jet system and a self levelling mechanism if you fit LED or zenon projectors.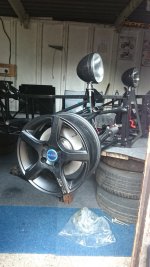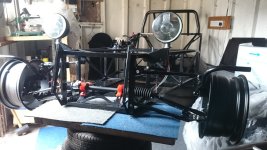 I have some LED 7" lamps to swap out as soon as I have the IVA certificate as per the Freestyle build. Annoying really as the LEDs have the built in orange halo which means you can do away with the indicators saving even more weight.
Here they are.
Side panels on, swirl pot in, wish bones fitted. Brake master cylinder..... Scuttle under way.
The original 7s were aluminium panelled, the Westfields are GRP, pros and cons for either.