So I took the engine out to fit a hydraulic clutch which I have been working on this evening. The routing of the cable just doesn't work with the tight radius bends. Heard of loads of premature cables failing.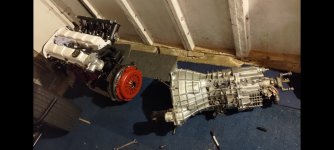 I got hold of a Sierra sandwich plate, these don't come up very often and when they do they are silly expensive. The kit car manufacturer says you don't need one but the more crud you can keep out the better in my opinion.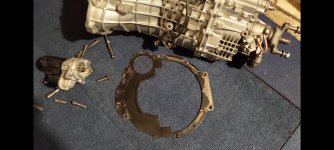 Had to make a slight modification, where I trimmed the excess off the gearbox to match the profile of the lowered sump.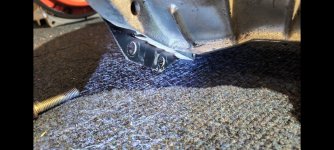 The less that protrudes out the bottom the better, speed bumps etc.