The Howie which is the USA Joyner is a road legal buggy that is fun to drive on and off road. This buggy is has the american style with two seats there is no excuse not to take a passenger out. The Howie has excellent suspension to enable it to cope with difficult terrain.
The power plant is a Suzuki based 650cc engine giving it good low end torque for the buggies light weight. The howie road legal buggy comes with alloys and and a soft top roof as standard.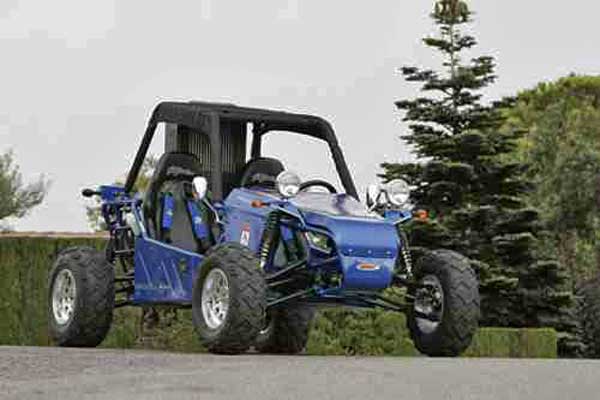 This is a great road legal buggy for someone getting into off road driving, giving you a complete On and Off road buggy for just £4199 including vat. This allows you to drive to an off road event with out the need for towing the buggy on a trailer.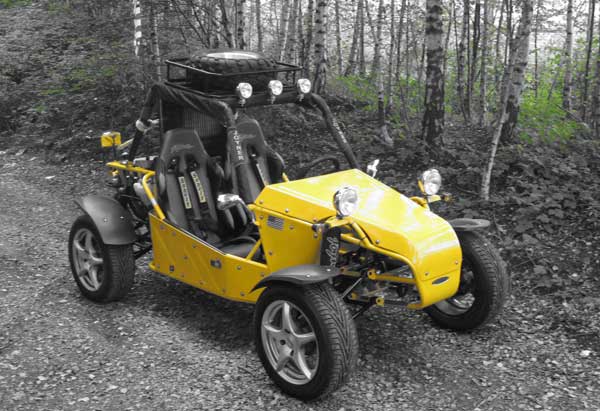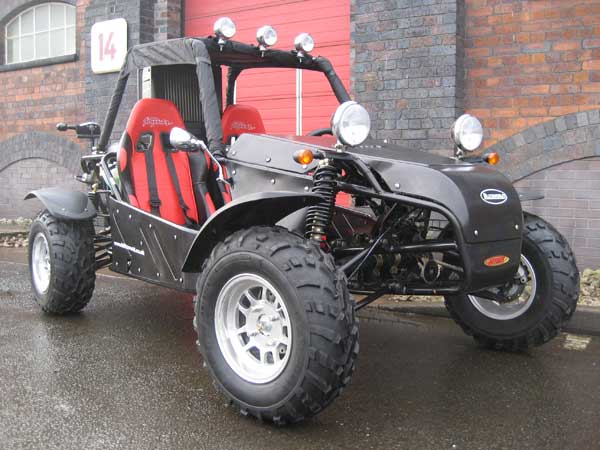 The Howie has a 4 speed manual gearbox with reverse and top speed of about 60 / 70 mph. It is also equipped with all terrain ATV tyres that can be used On and Off road. The Howie can also be modified with a performance exhaust kit and K&N air filter which will give that extra power if required. The Howie is certainly beginning to look like the ultimate package. I have a Freestyle but the Howie definitely has some benefits that I would be interested in.