Hello and welcome to my Re Build Diary Page 3,
Saturday 5th January,
Today I was up early to finish getting the buggy ready for the painters so after doing a bit and freezing my bits off the buggy was about ready, then tragedy my brilliant welding failed I snapped one of the wing mirror brackets off, this was the first bit of welding I have ever done and did not use enough power but after I ground the old weld off and re welded it was strong again.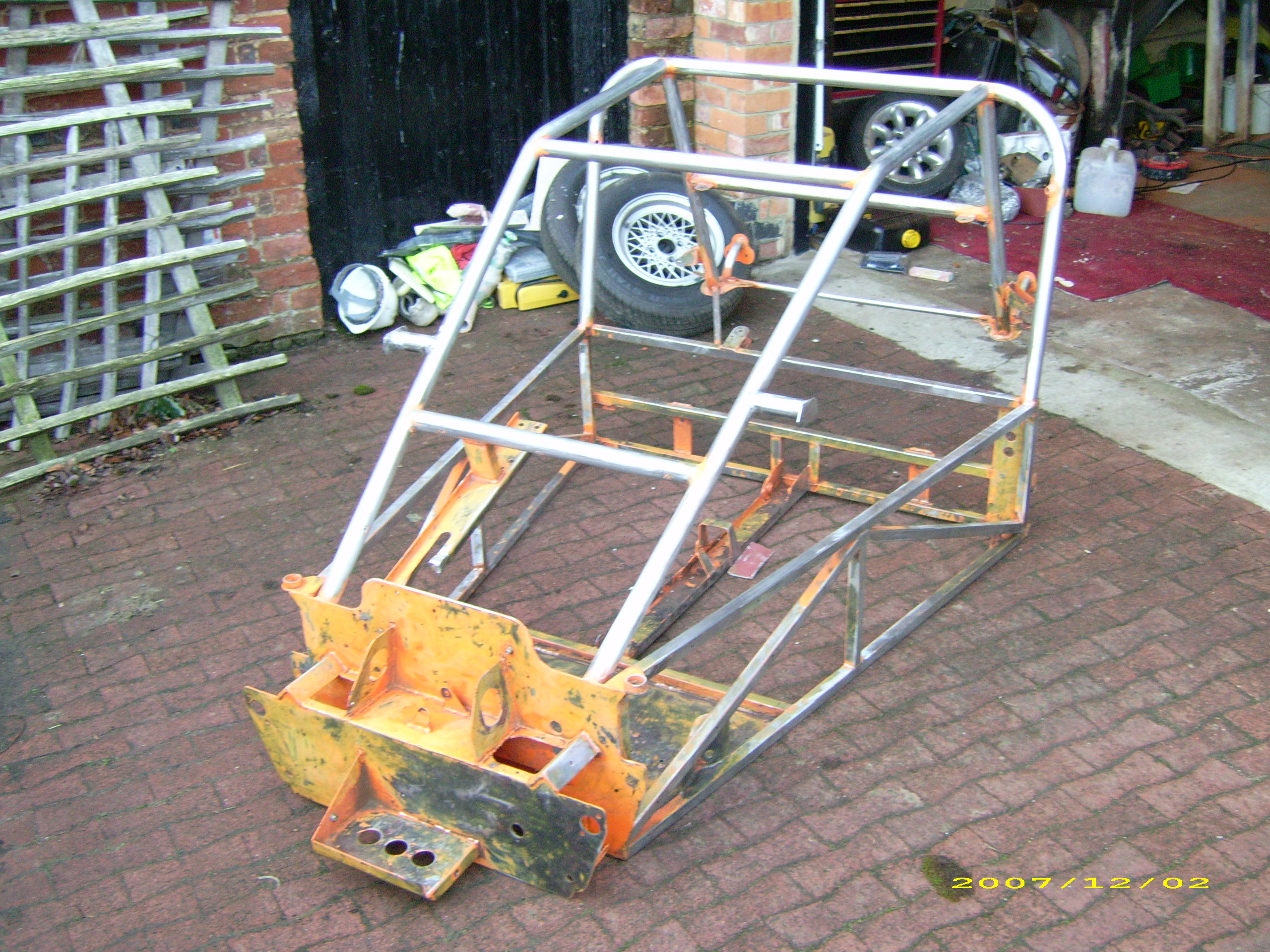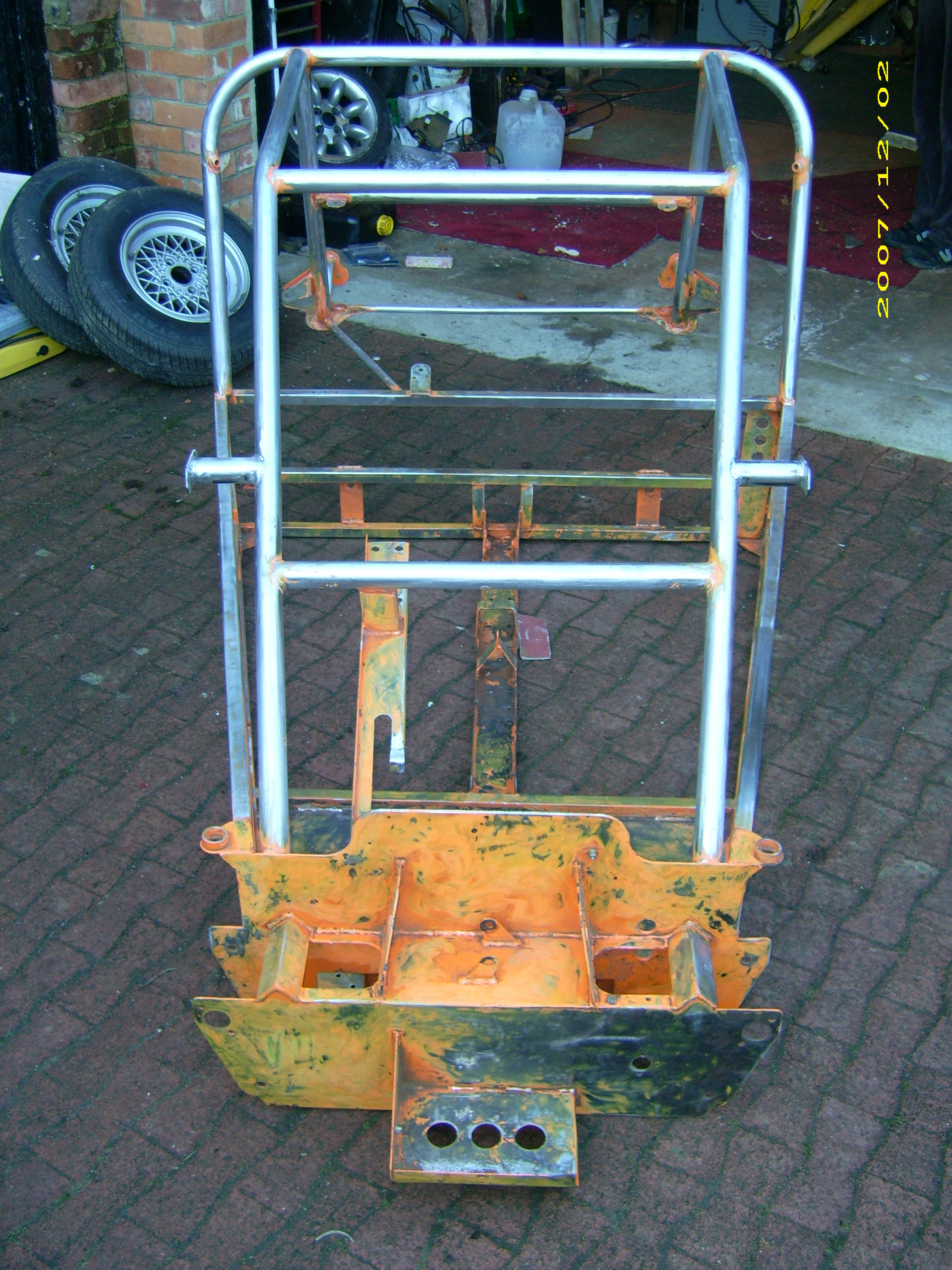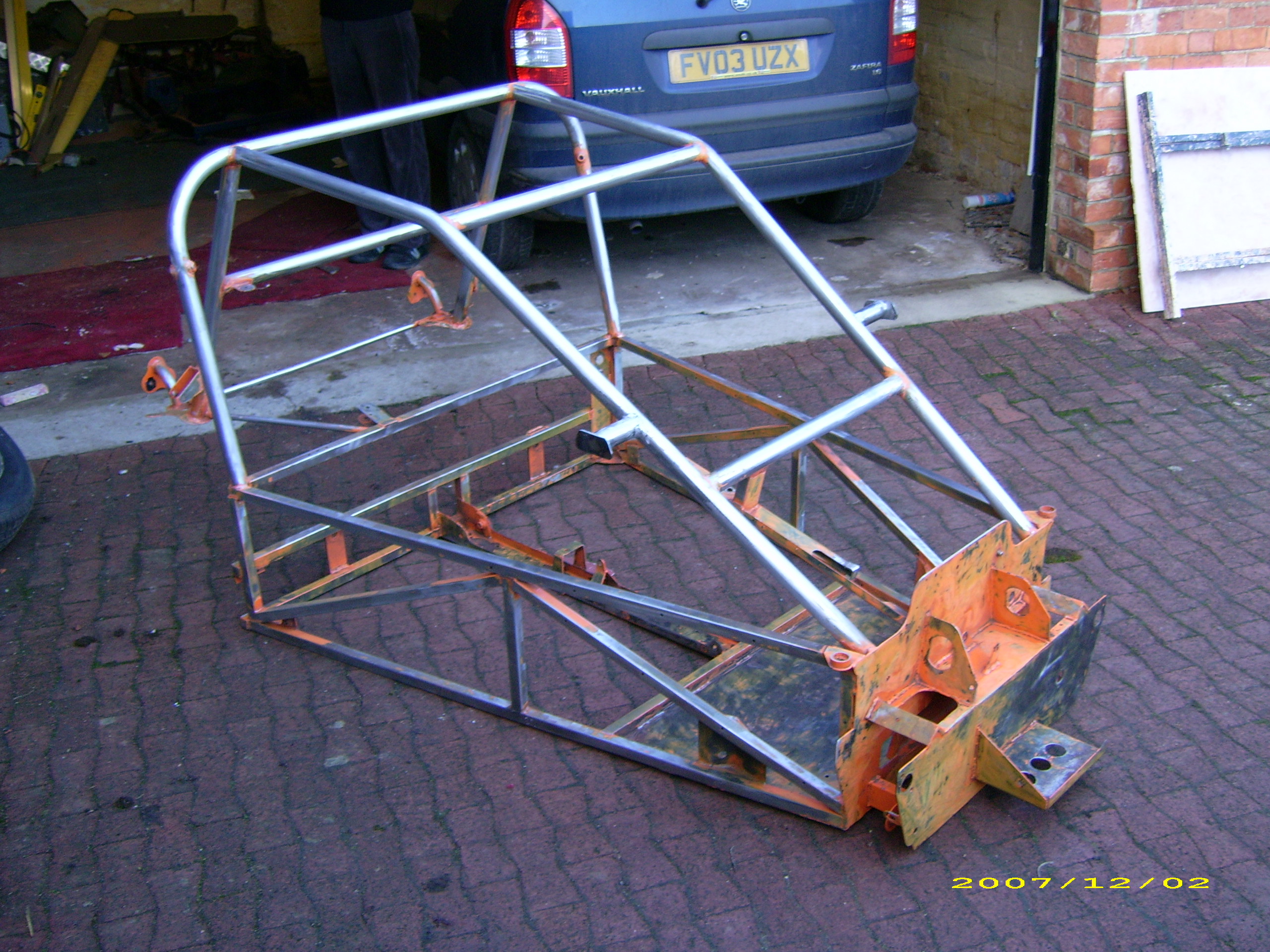 So I had to empty my little escort van of all my plastering gear and then to find someone to give me a hand to lift it in, happy….. every one of my local friends is either shopping or away… the joy, so with a bit of persuasion my sister happily volunteered.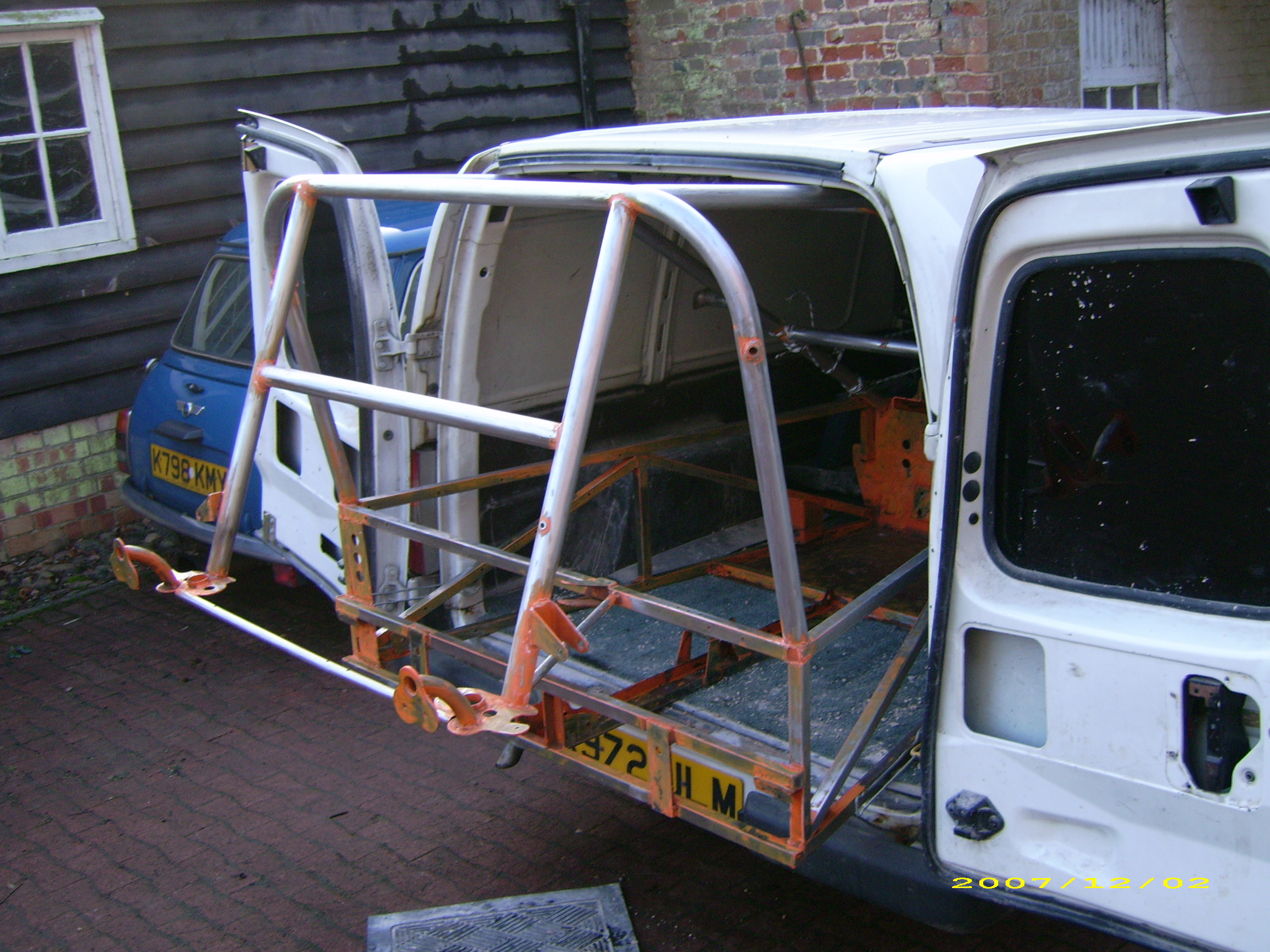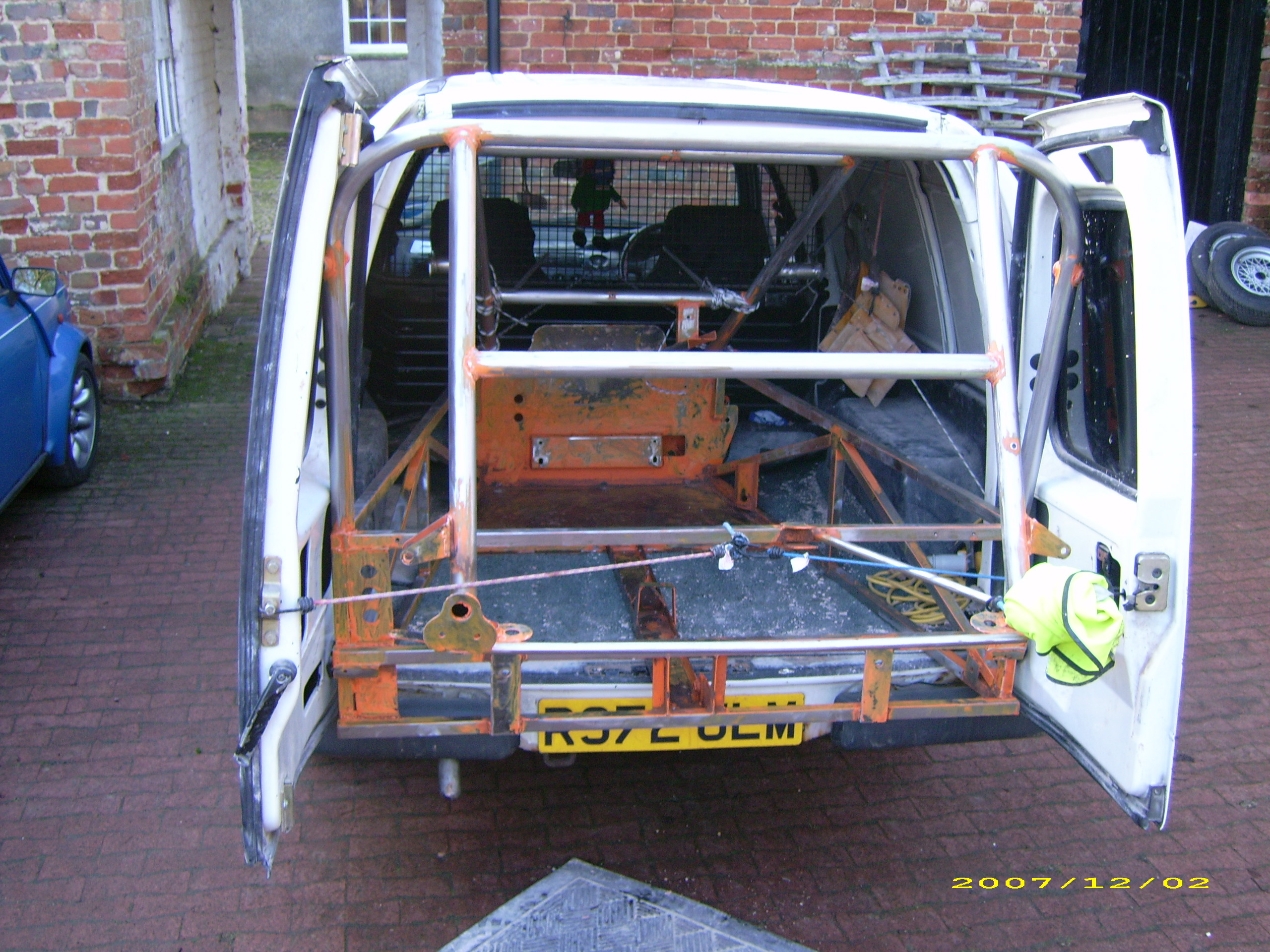 Many people seemed surprised that the buggy actually fitted in the back of my escort… it did not even hang past the open doors!!
So off it went to the spray shop well IP BodyCraft so in a bout a weeks time the chassis will be back in the garage having new bits bolted on and with a bit of luck a nice 1380cc engine!
10th January 2008
So today I was meant to pick the painted chassis up but it was not quite ready so I decided to start cleaning up the chequer plate floor and generally have a tidy up of the garage.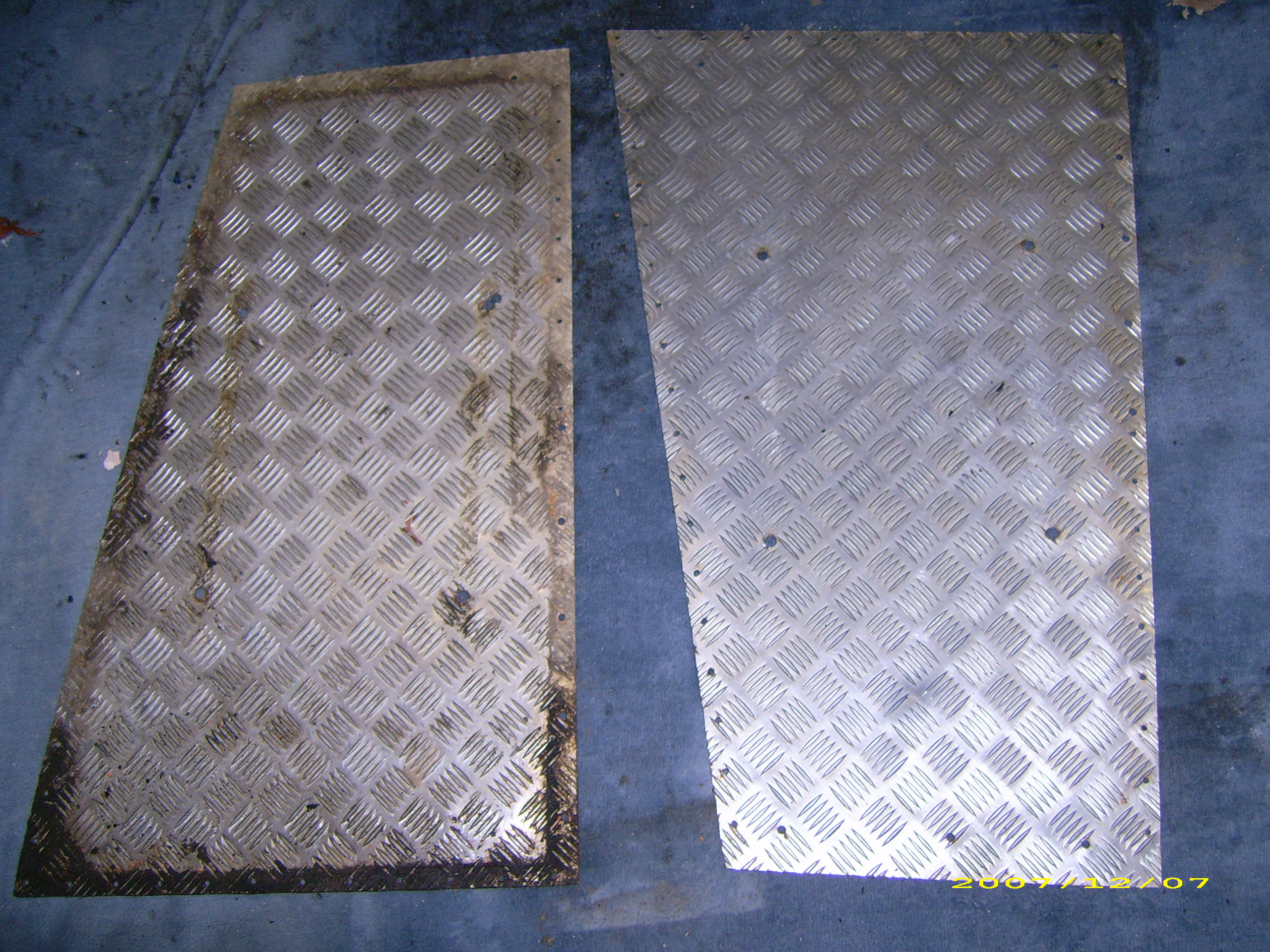 11th January 2008
Today I picked the chassis up and got it back in the van more carefully this time and drove very slowly to my lock up I then had help lifting it back out of the van and this is what it looked like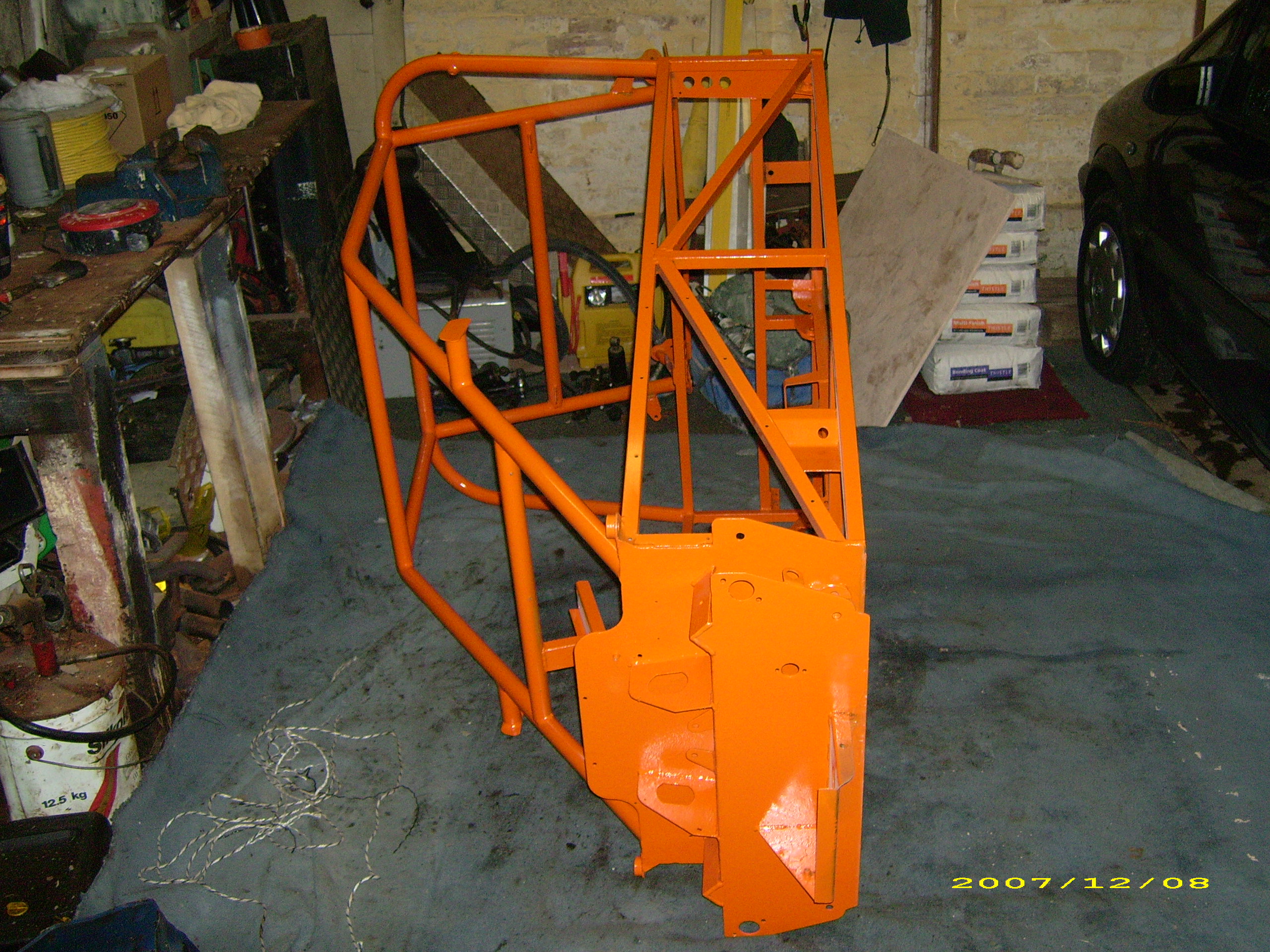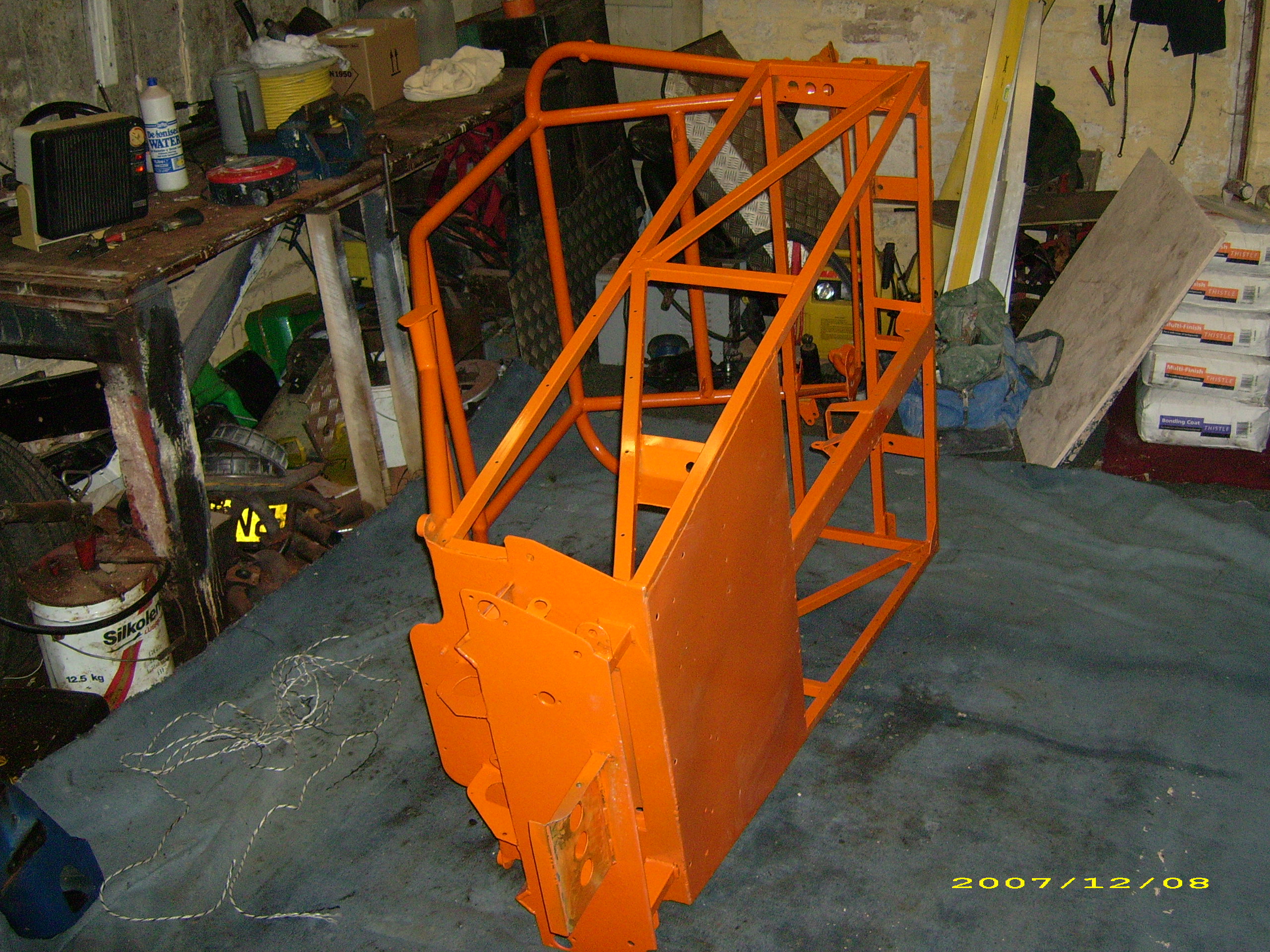 I then decided to start fitting the floor and this was surprising easy considering only had a manual pop riveter.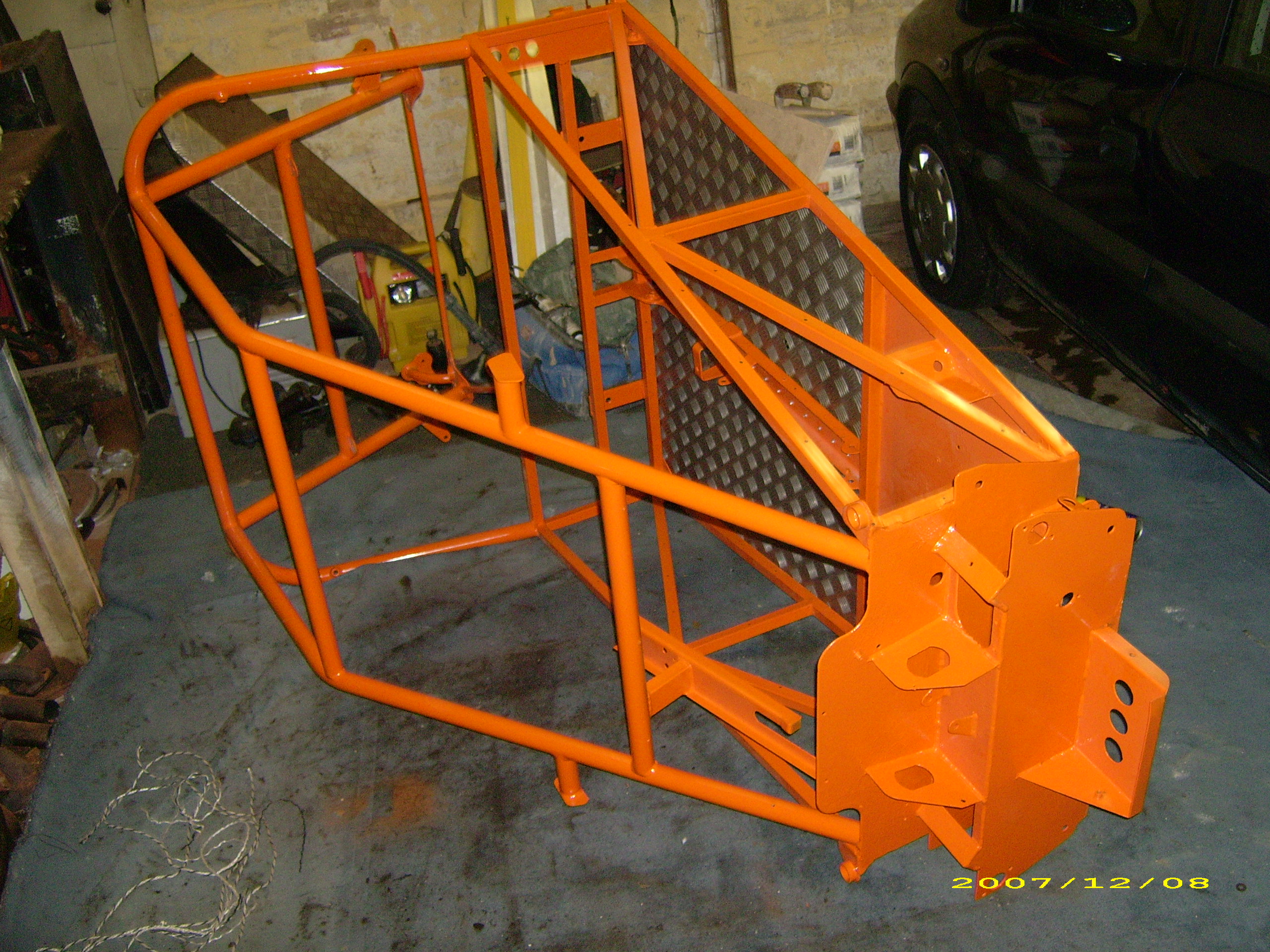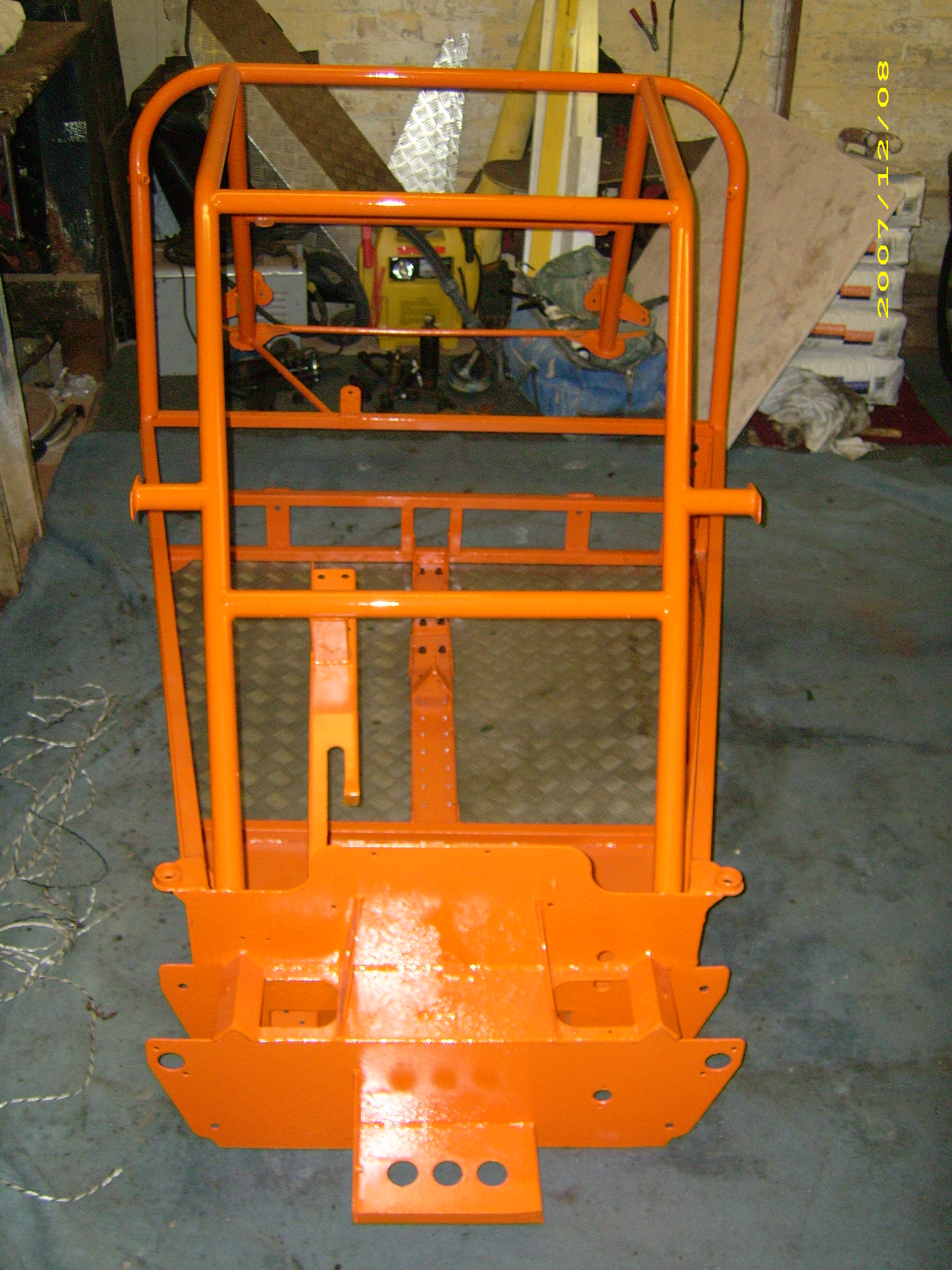 So for the rest of the evening I just put a few bits in primer.
To carry on reading click here to go to page 4 of my re build diary